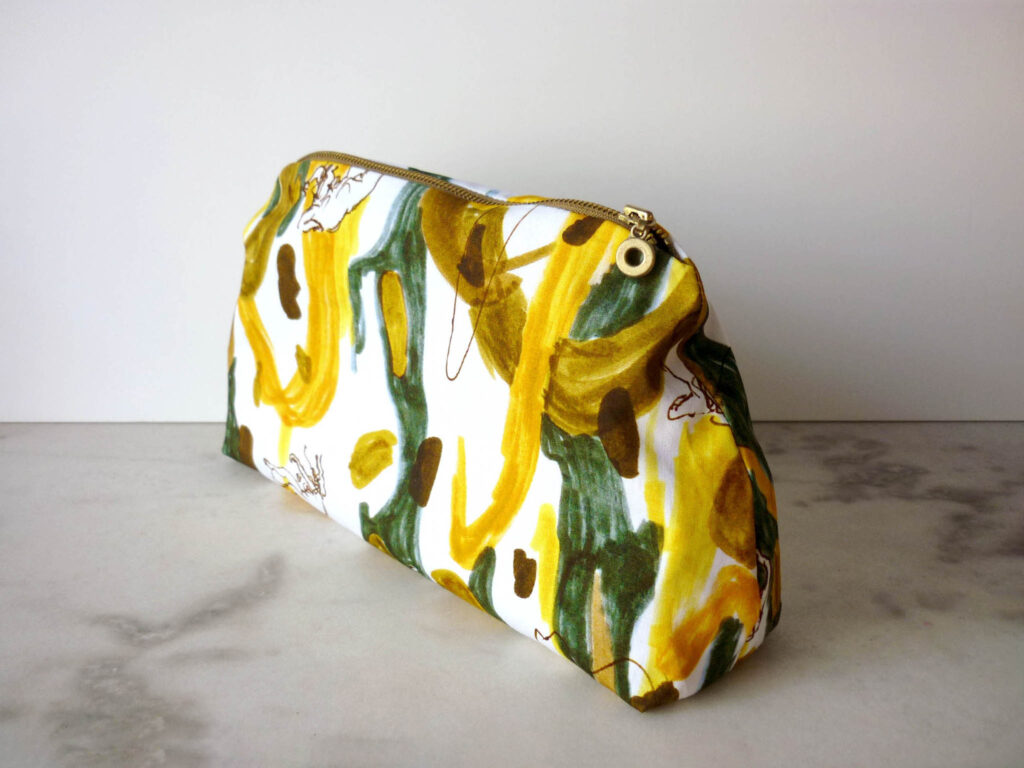 ○ Zipper bag The Unknown is made in The Netherlands.

○ The shell is made of a 100 % cotton printed fabric and the lining of 100 % rayon.

○ It measures 18 cm x 29 cm and can be washed at 30º.

○ Price: € 45,-
The Unknown print depicts the resistance, and also the inevitable surrender to the unknown. The fear of not being in control, but also knowing that letting go will make way for new things.