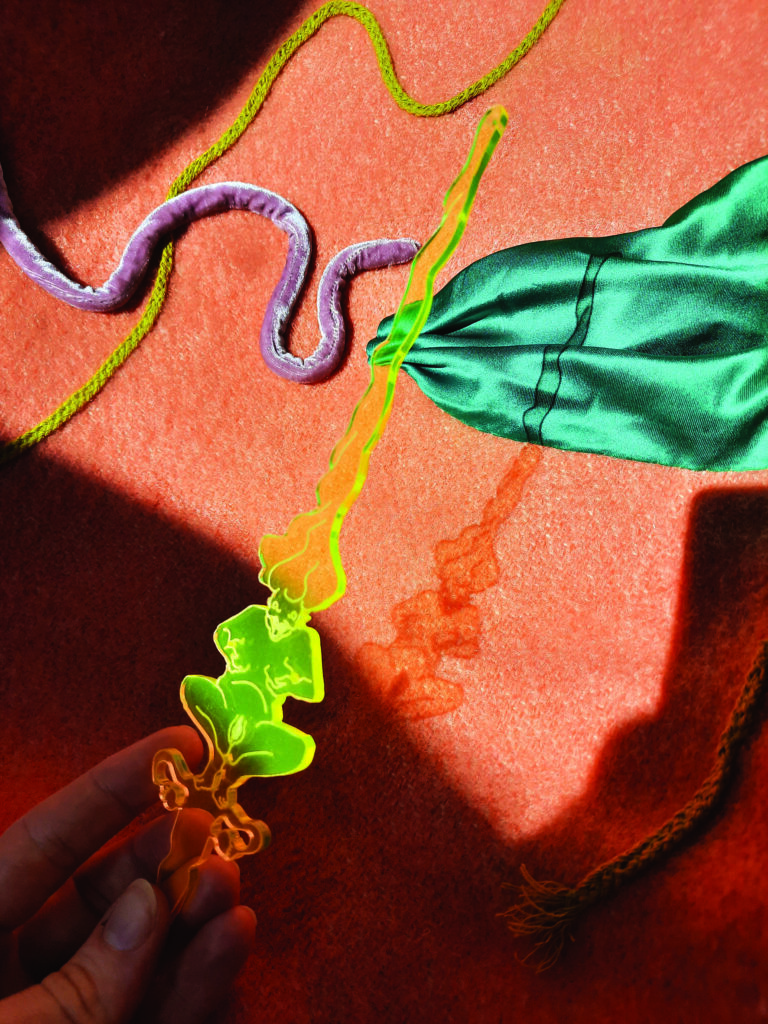 This figure I created to embody the wild feminine in us. It is unapologetic, fierce, confident and playful. It can be carried with you, accompany rituals or just be in your living space to remind you of your vibrant, sexual energy.

The Taliswoman is also an ode to the menstrual cycle and to the cyclical nature of life.
To celebrate that every month holds the possibility learning and healing what is brought up by moving through each season of a cycle.

Made of 100 % recycled acrylic, 23 cm x 4,5 cm.