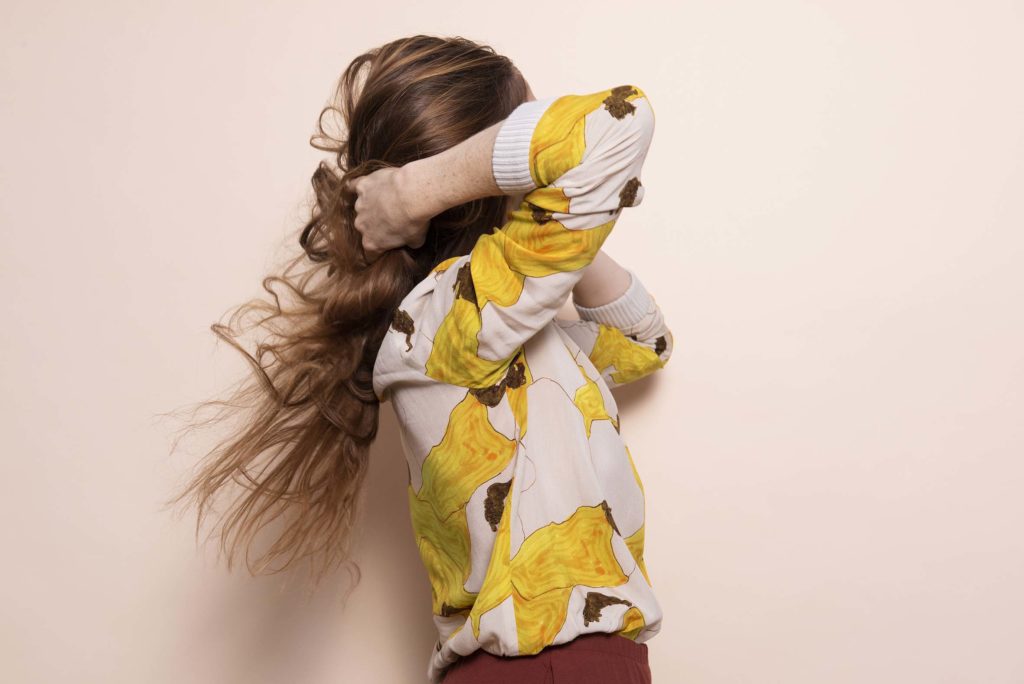 the Pele shirt
☆ Comes in a series of 30 numbered pieces.
☆ Is available in the sizes small*, medium* and large*.
☆ The printed fabric is a light viscose and the shirts are made in The Netherlands.
☆ Costs € 99,-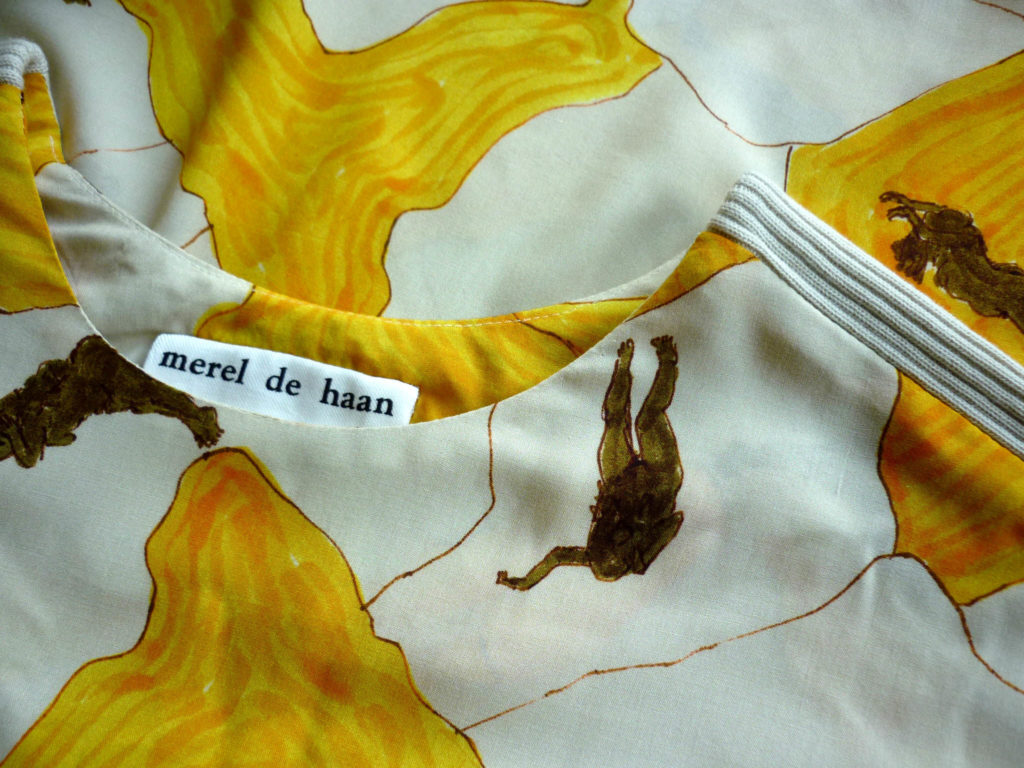 *Size Small:
Bust 100 cm
Back length 57,5 cm
Shoulders 37 cm
Arm length 60 cm
Armhole 43,5 cm

*Size Medium:
Bust 111 cm
Back length 58,5 cm
Shoulders 41 cm
Arm length 61 cm
Armhole 47,5 cm
*Size Large:

Bust 118 cm
Back length 61 cm
Shoulders 46 cm
Arm length 64 cm
Armhole 52,5 cm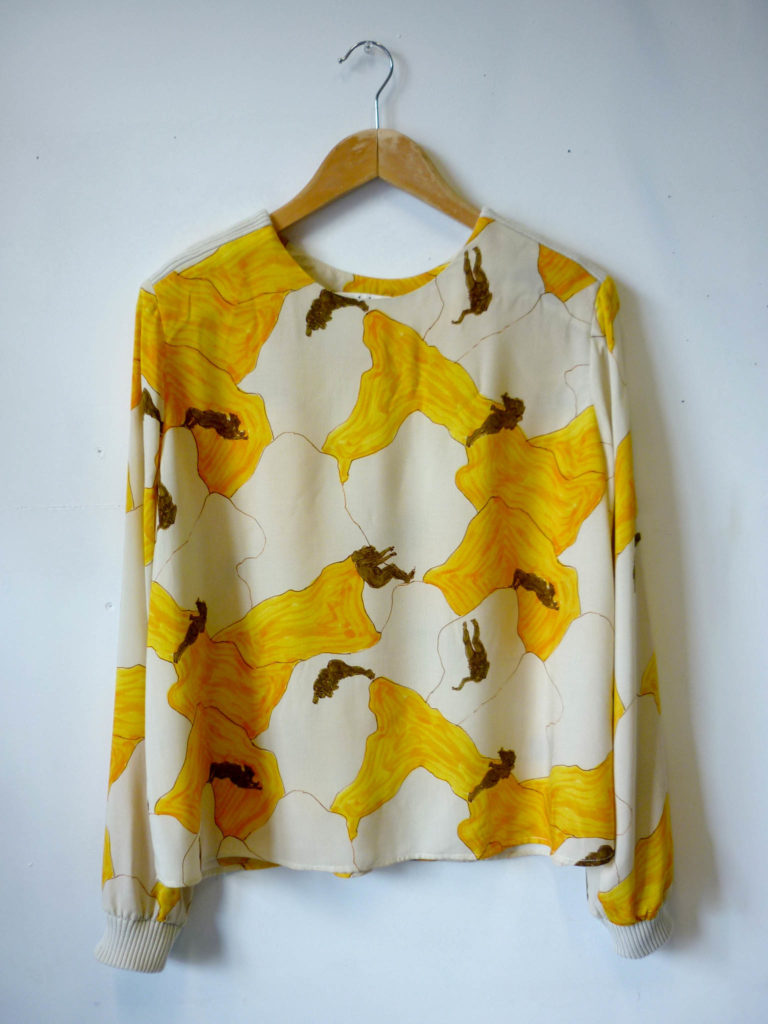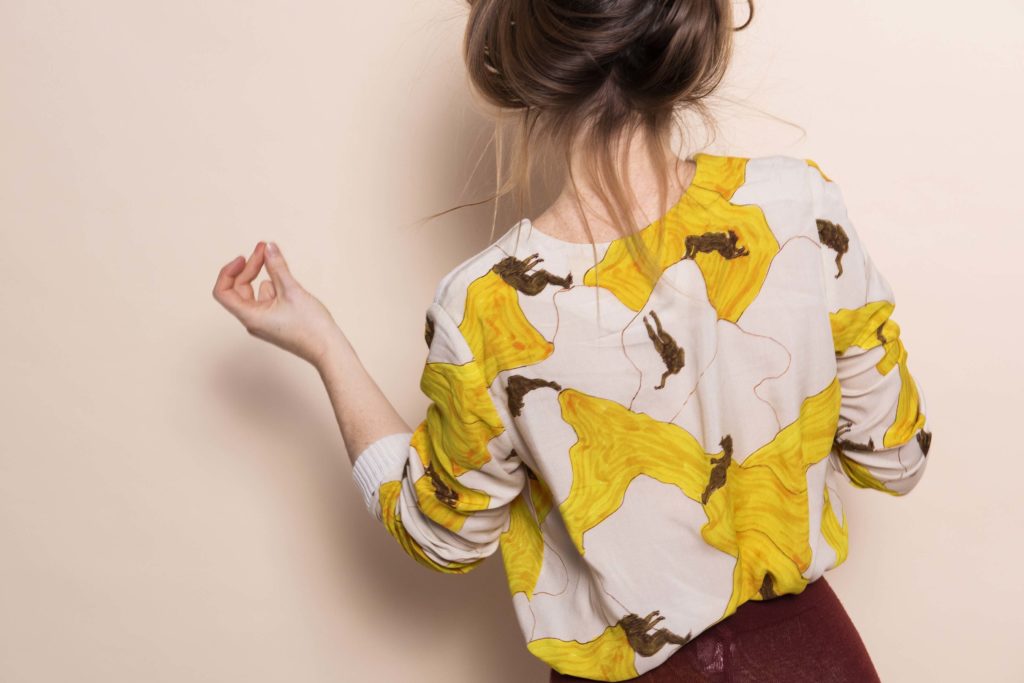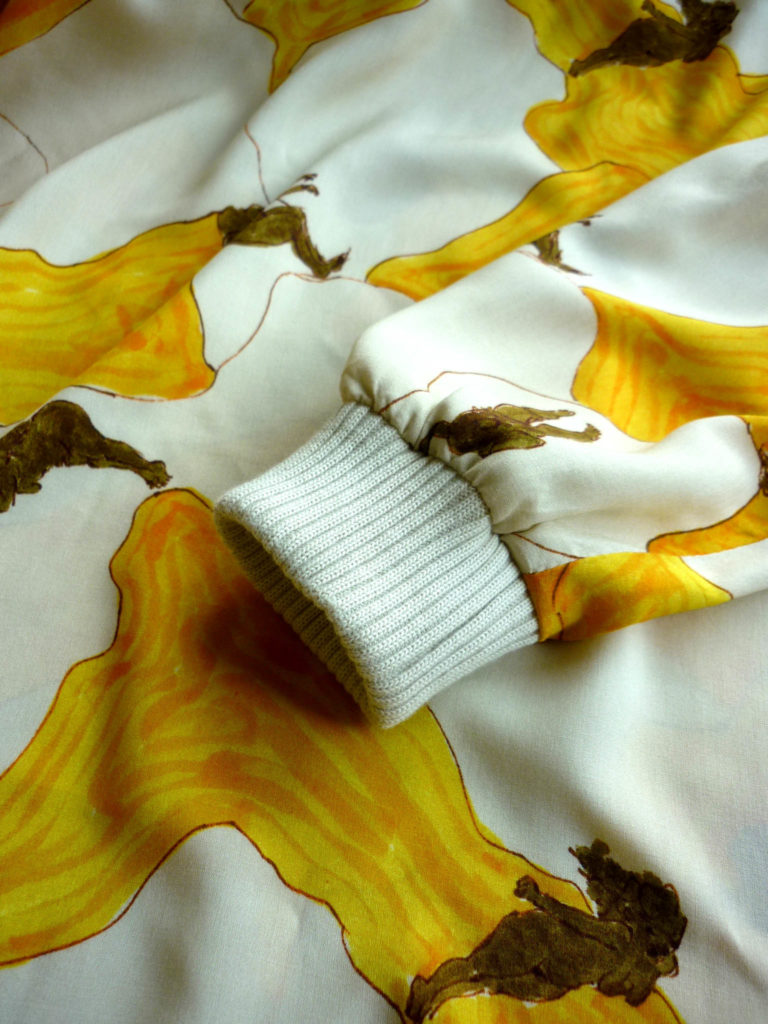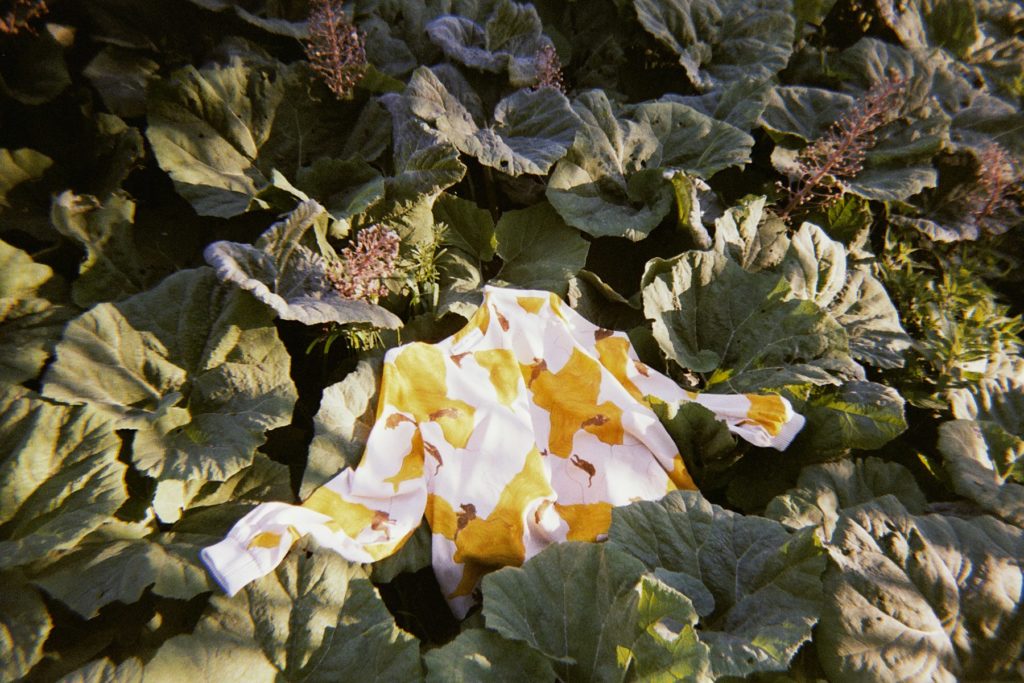 The Pele shirt
is the result of my desire to create a piece that can be worn. The print of the falling women came from an unconcious longing to embrace a calmer energy to work with. And to be less strict with myself. Creating the print brought all this to the surface and also gave me the permission to change.
The name Pele comes from the Hawaiian goddess of volcanoes and fire. Or as it was framed on an Oracle Card: the goddess of Divine Passion. Her fire purifies and releases us from the old to make way for the new.