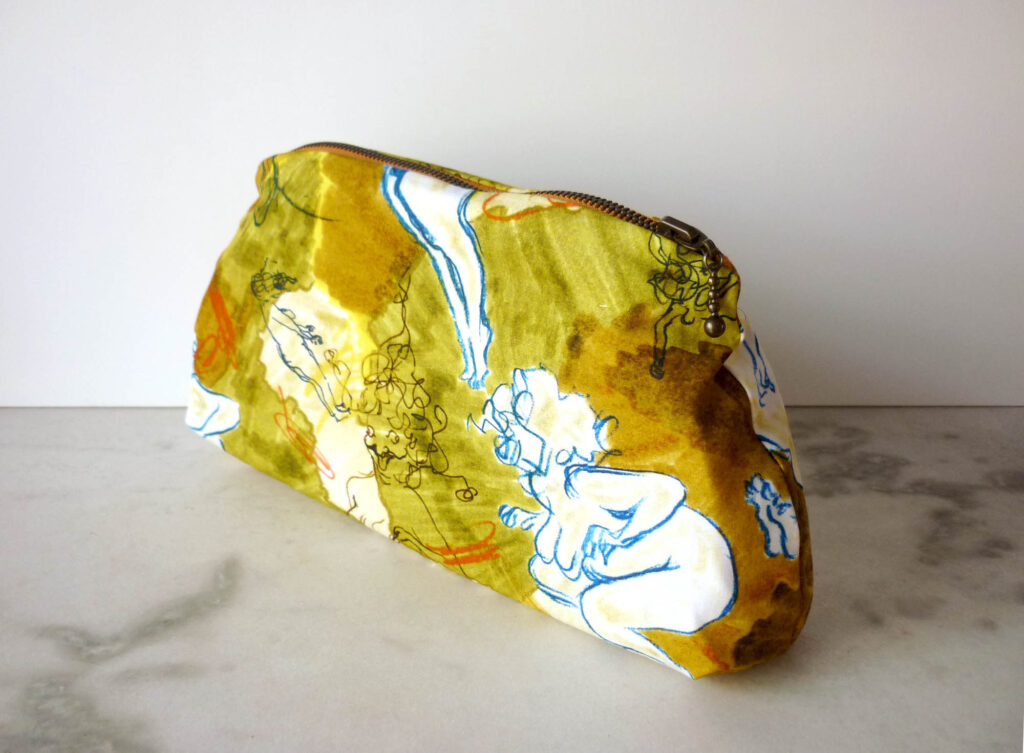 ○ Zipper bag Jumping Women is made in The Netherlands.

○ The shell is made of a 100 % cotton printed fabric and the lining of 100 % rayon.

○ It measures 18 cm x 29 cm and can be washed at 30º.

○ Price: € 45,-
Jumping Women depicts the Yang energy that can be felt in the spring and/or summer season of the menstrual cycle. The feeling of riding a wave of explosive energy and lots of ideas. Feeling sensual and out there.